Therapists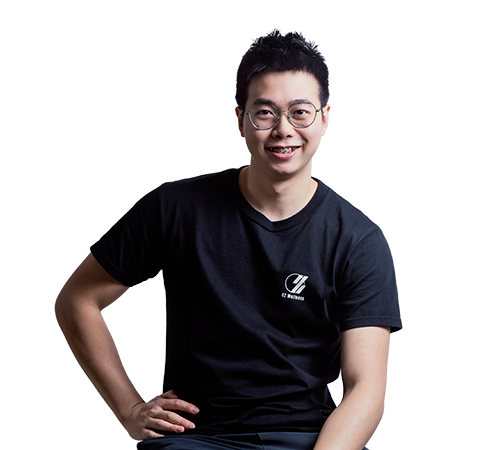 Chan Tsz Chung, Chad
Founder of O2 wellness
Register Physiotherapist
Accredited Acupuncture Practitioner (HKPA)
Chad was inspired to be a physiotherapist early when he discovered how the career of a NBA star Grant Hill revives after working with a reputed sports rehab team in Phoenix Suns. As a physiotherapist, he is passionate to bring hope to those stressed by their body.

The O2 session is developed by integrating knowledge from the best-known expert therapists in the world. Chad dedicated years to learn and keep integrating knowledge during the process.

Chad is committed to walk with injured. No matter of getting out of pain or upgrading body performance, Chad will devote himself in your journey with whole-hearted care and patience.
more details

Wong Chun Hin, Edwin
Register Physiotherapist
Accredited Acupuncture Practitioner (HKPA)

Edwin has participated in different sports throughout his life, including soccer, basketball and bodybuilding. His engagement in sports and his experience of handling sports-related injuries together with the knowledge of a physiotherapist give him a deeper understanding on how a body can move, recover and perform.

Edwin strives to help you undo your physical restraints and return to being pain-free by manual therapy, exercise and acupuncture. He will empower you to take charge of your health and achieve your personal goal.
more details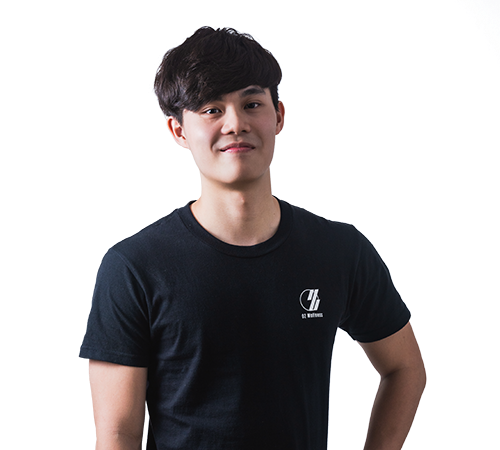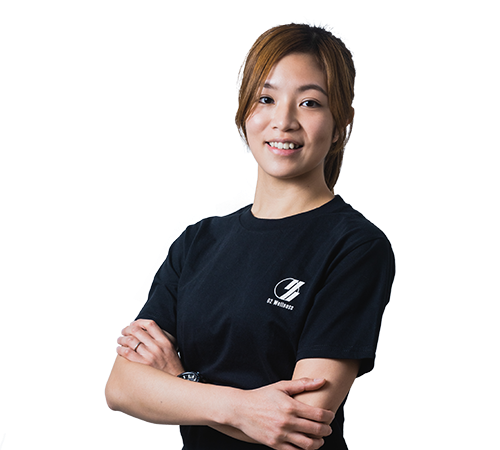 Chiu Ho Lam, Winnie
Register Physiotherapist
Diploma in Acupuncture (HKPA)

Ho Lam is a physiotherapist and former HK taekwondo athlete. Experienced a slump with her torn ACL years ago, she met a passionated and genuine physio who helped her returned to play. She was then inspired to devote herself in the same field to help people resume pain-free life and rehabilitate from their injuries or health issues, especially to sportsmen.

Her broad interests in physiotherapy has brought her to experience different work settings such as public hospital, private clinics, community and sports field. She also believes continuous learning and practicing help enhance her clinical skills.

Certificate in Orthopaedic Manual Therapy by Manual Concepts
Fascial Manipulation by the Stecco®️ Method
Diploma in Modern Acupuncture by Modern Acupuncture & Spine Institute
Rehabilitation pilates instructor by Polestars Pilates
Pre Hospital Immediate Care in Sports Level 3 by Hong Kong College of Emergency Medicine & Hong Kong Rugby Union
Football Medicine Team Physiotherapist Course by CUHK & Hong Kong Association of Sports Medicine and Sports Sciences
more details

Chan Ka Hin, Albert
Register Physiotherapist (HK, AUS, NZ)
M.Clin.Physio. (Musculoskeletal Physiotherapy), Curtin University
Accredited Acupuncture Practitioner (HKPA)

Ka Hin (Albert) has a little dream: to inspire people to live a better life.

He found his interest mostly in musculoskeletal physiotherapy and exercise rehabilitation. He demonstrates good understanding to musculoskeletal conditions based on human anatomy and pathology. He listens to client's story, completes detailed assessment, and delivers targeted physiotherapy treatments. As a former semi-professional soccer player, Albert loves to treat sports-related injury. He believes that exercise is the best medicine and likes to tailor make different sports-specific exercises to clients. Albert also has a huge interest in pain science and loves to manage chronic pain cases, he believes physio serve as a guide to help clients understanding pain.

Certified ASCA level 1 Strength & Conditioning coach
Certified Neurokinetic Therapy level 3 Practitioner
Football Medicine Team Physiotherapist Course, CUHK
MDX-Reset Certified by Myodetox®
Fascial Manipulation by the Stecco® Method
Shoulder Physio Workshop By Jared Powell
more details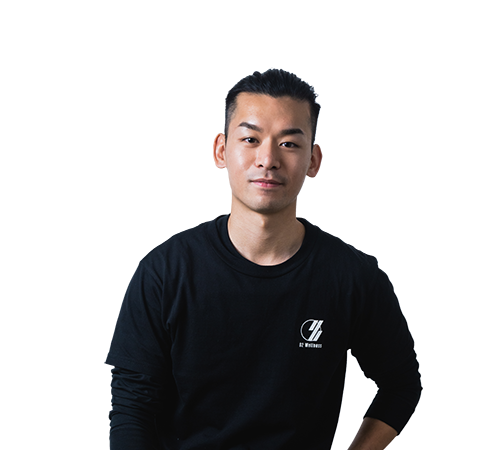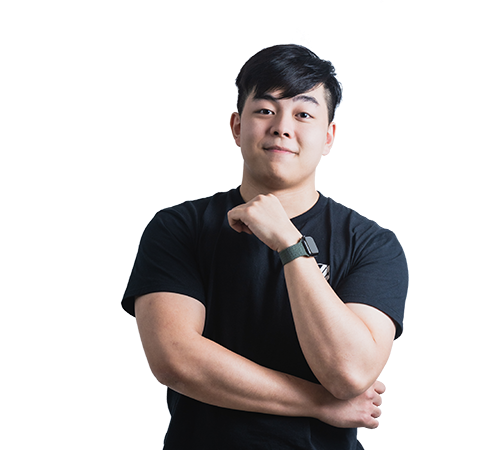 Ho Chun Wai, Ray
Register Physiotherapist

Ray is a physiotherapist who has profound interest in bodybuilding and general fitness. Having encountered multiple injuries in his experience with different sports, he understands the frustration and setback of pain keeping people from doing what they enjoy, from exercise to leisure activities to work. It motivates Ray to provide the best treatment and fastest recovery to his clients.

The complexity of human body inspires Ray's journey of relentless learning. Through empowering and educating his clients, he hopes to get them back to doing everything they love in the way that they intended to do it.
more details